Find a microbe of interests¶
There are at least two ways to find a microbe of interest.
1. Use the global search widget¶
A global search widget is available on the navigation bar next to the GMrepo logo:

Possible hits will be shown automatically in a dropdown list when users enter three and more characters: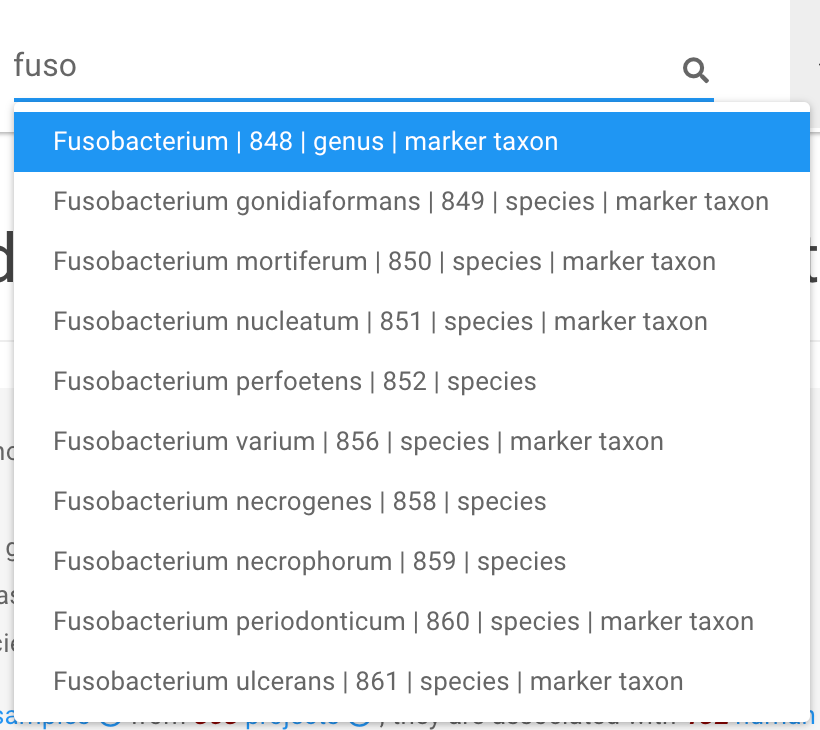 Users can then select any item from the list, and to the microbe of interest.
Note
the search is automatic, so there is no need to press the enter key or click the icon;
nothing will be shown if no search results can be found in our database.
2. Search in the All taxa webpage¶
Users can first go to the All taxa , and search in the Species or Genus tables: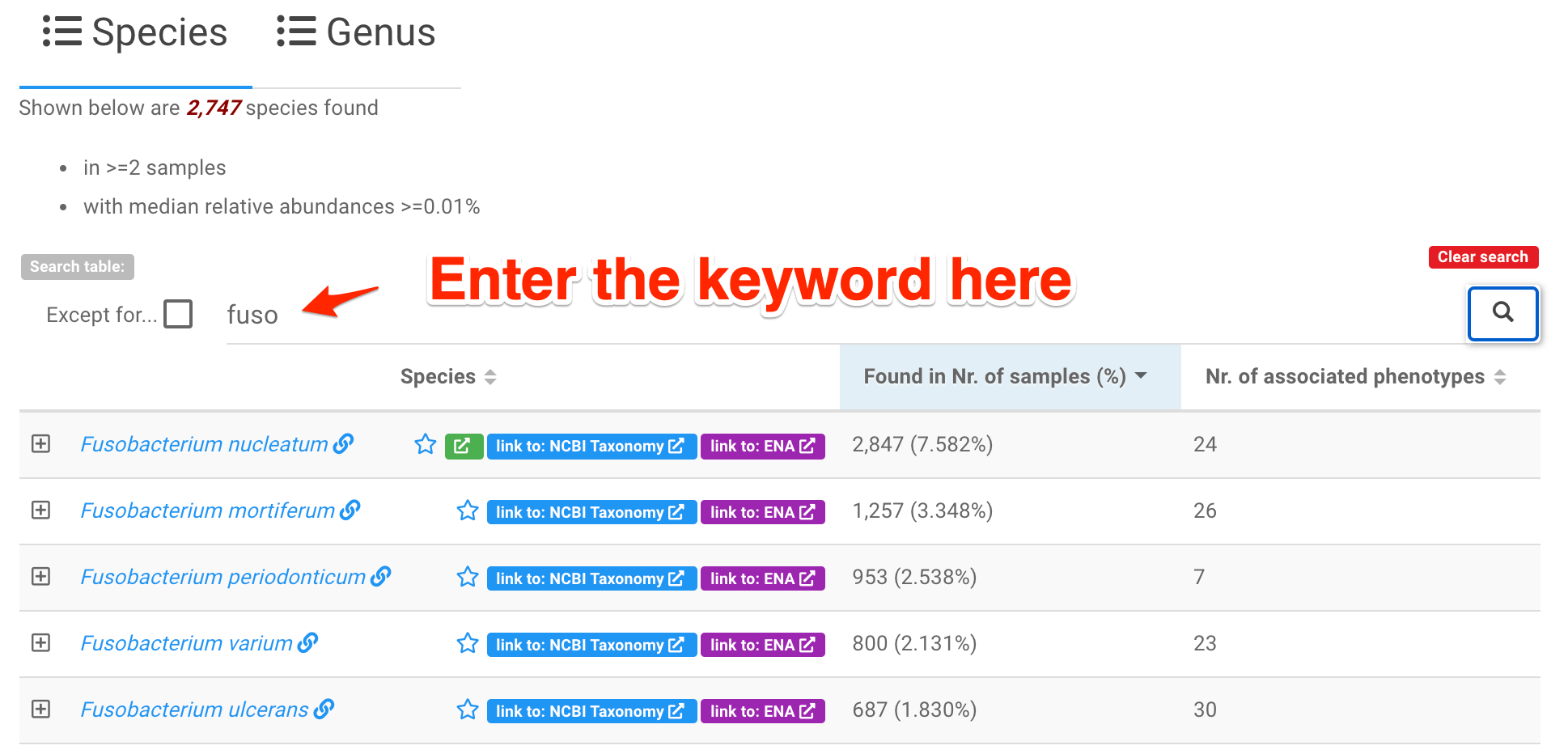 Tip
Valid search term include:
scientific name, for example fusobacterium
NCBI taxonomic ID, for example 851
Note
Users need to search for Species or Genus in two separate tables;
The two tables only contain a subset of all microbes available in

G

M

repo

.